Mobile App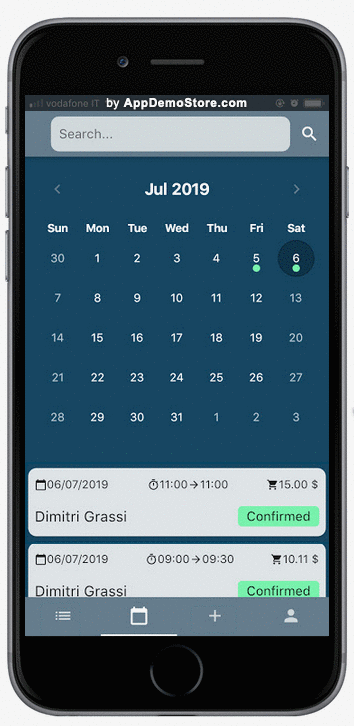 Salon Booking System plug-in is equipped with a mobile app available for Android and iOS made for the salon administrator and the staff members.
Whit the app the salon administrator and salon staff members can do the following things:
control the reservations of the salon
add new reservations
edit existing reservations
receive push notifications when new reservations arrive
---

The app screens
1 – Log-in
Here the administrator or the staff member need to enter the name of the website ( example: salonbookingplugin.it without the "http" prefix ).
They need to use same username and passwords of their account on the website where Salon Booking is installed.
2 – Upcoming reservations in the next eight hours
This tab displays the upcoming "confirmed", "Paid" or "Pay later" reservations in the next eight hours.
3 – Reservation calendar
A calendar where you can check the reservations by date.
4 – Add new reservation
In this tab you can add a new reservation for existing users or brand new customers.
As the App is used by salon administrators and staff members new reservations can be created overriding the existing booking rules and the current availabilities.
When user choose a not available date or time the app will inform the user with a message.
At the same way when the user select a not available Assistant or Service these ones will be displayed in orange.
5 – Log-out
Here you can log-out from the App.
---
Push notification seutp
The App is also equipped with a Push notification system that can be managed by the plug-in on your website inside the " Settings > General > Push notifications".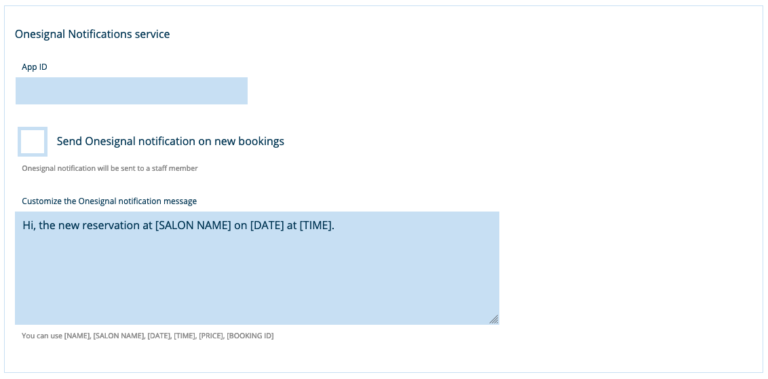 ---
Troubleshooting
If the problem is still there disable all plugins except Salon Booking System and try again